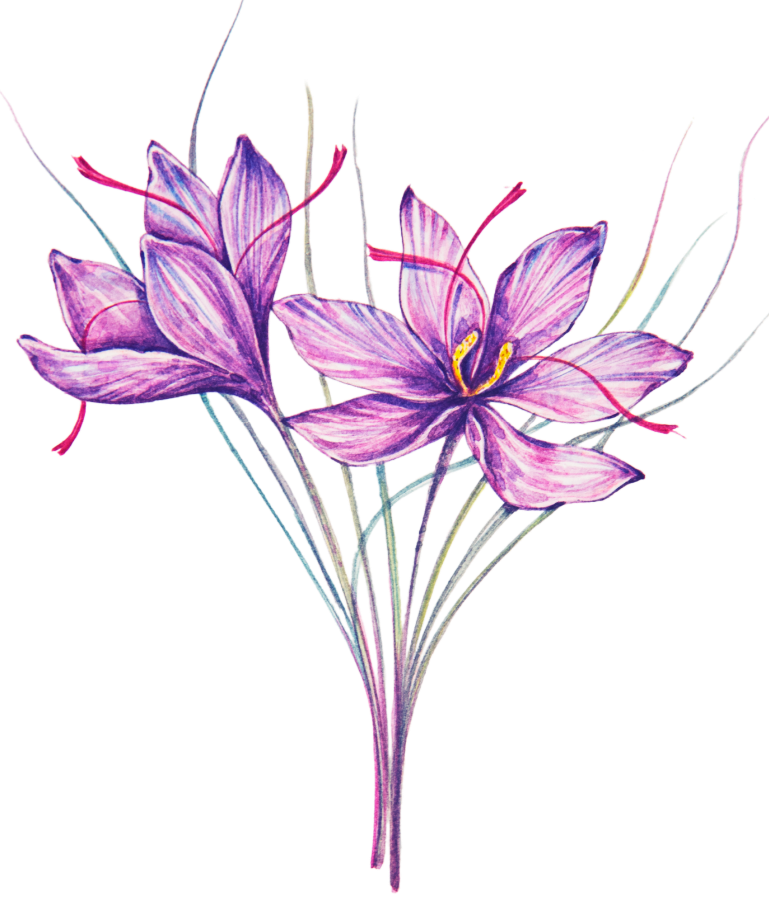 Saffron is obtained from the purple flower of a plant called Crocus Sativus L. and is changed into commercial product of saffron after drying of stigmas. 90-95% of world production belong to Iran. Also in other countries such as Spain, Greece, India, they harvest saffron.The saffron plant begins to bloom from the end of September to the beginning of November, depending on the geographical area of Iran.They bloom at night and it is handpicked in the morning before sunrise in order to avoid any damage by the sun's rays. Saffron has difficult production conditions and requires a large number of workforce (170,000 flowers to produce a kilo of dried saffron). Once Flower collected and separated, it is sent to Viraman accredited laboratory for hygienic tests and analysis of natural color discharge, aroma and taste.
Finally, Once the saffron has been packed in 1 kg bags, they will go through the Metal Detector machine, and later they will be packed in cardboard boxes or metal cans, according to the buyer's request. Once all the 1 kg bags have been labeled and marking the expiration date, net weight and batch number, they will be placed in cardboard boxes of 10 kg and placed in a bag for better preservation during the journey. The 10kg boxes of saffron Now ready to travel anywhere in the world.
There are different qualities and types of saffron which vary depending on its appearance, delicate process of preparation, and chemical values. Variation in the stigma length and style give us different categories. The below picture is a saffron thread in its most natural state that has been plucked from the flower and shows these categories.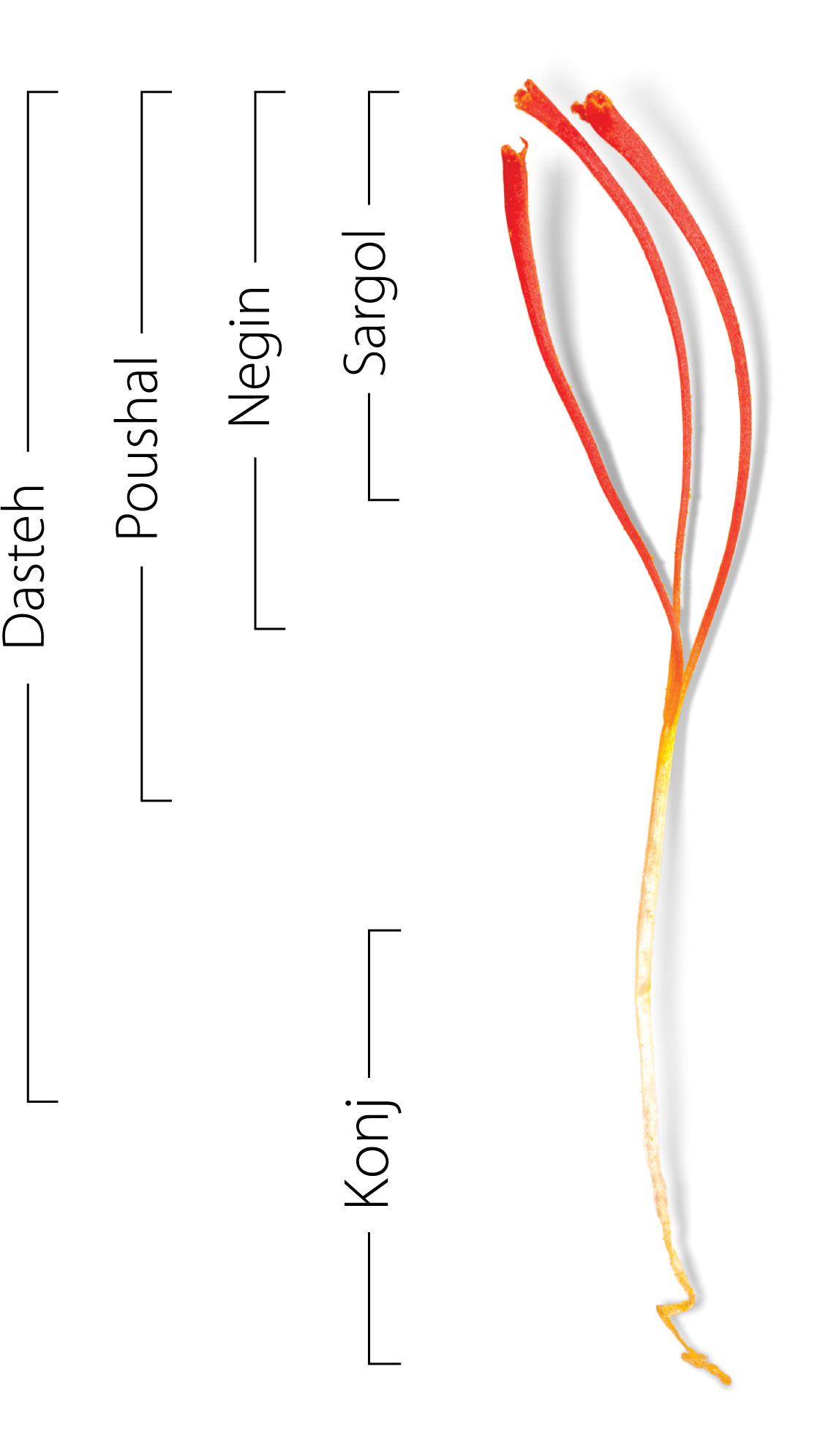 According to ISO 3632-2: 2010. Microbiological Values: According to EU and ISIRI standards for food products. Coloring Strength Values: According to ISO 3632-2: 2010 and by Following.


---

VIRAMAN exports saffron in 1 kg container under trade name of VIRAMAN which has 1 kg weight.
Viraman is bale to pack in bulk and retail according to customer requirement under Viraman brands or private brand.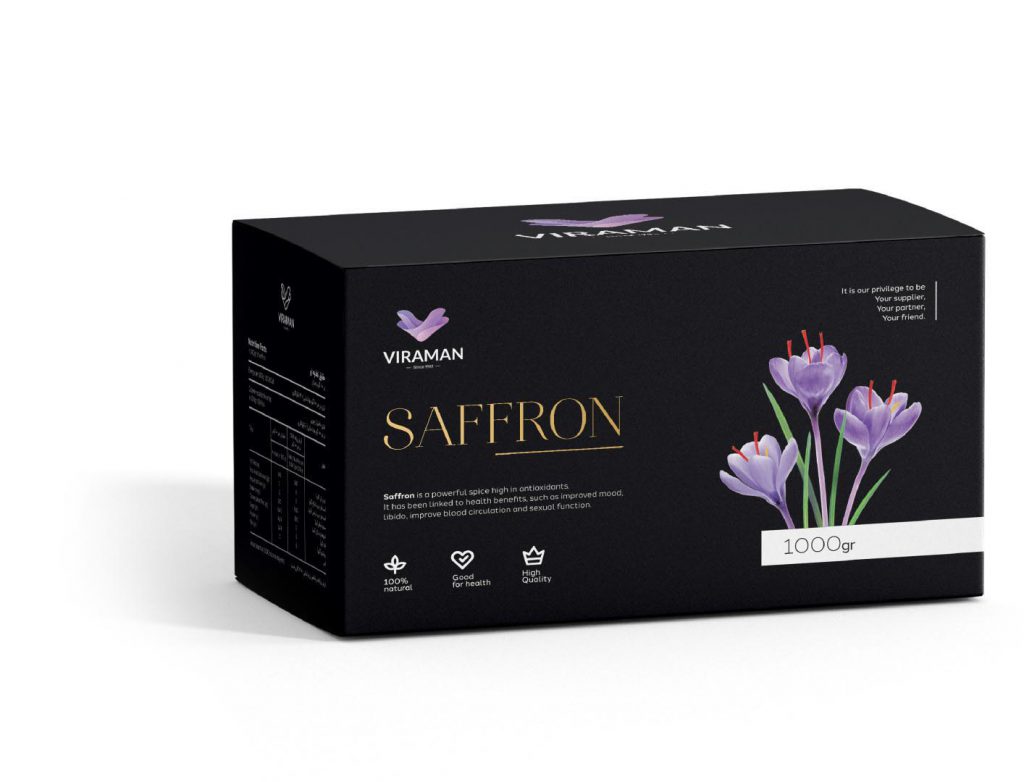 We established new Saffron plant in 2019 equipped with Moderns Labs and sorting and packing units that enables us the highest quality of saffron.
we constructed cold storage to keep Saffron in best condition.